At Fengshi we fully appreciate the need for Quality as it relates to the way we operate the company and work toward our customers and suppliers.
We always make a dedicated effort to understand the specific Quality requirements of our customers fully. On the basis of this aligned understanding we will build the Quality procedures into the relevant processes. As part of designing the processes, we will also include all the control points, i.e., when we check, what we check and how we check.
While Fengshi has received multiple certifications and has also passed many Quality audits from leading companies, we always like to participate in the supplier Quality development programs of our customers. These programs enable Fengshi to continuously learn from the very best and thereby become an even better partner to our customers.
Quality is the foundation of our business!
To safeguard Quality, beyond selecting the right machinery, materials and Quality processes, it is equally essential to ensure that the testing equipment and procedures allow for seamless testing so that not up to specification parts are identified early on and that the final inspection guarantees that customer will receive parts and products at the defined Quality level.
At Fengshi we actively search for the best industry standards, testing equipment, and testing procedures, at the same time we also consult with our customers to get to the very best possible outcome.
This three-way process between benchmarking, customer consultation and Fengshi's industry experience, delivers a very high Quality standard that our customers have come to appreciate.
It is always better to be safe than sorry!
Certifications serve as evidence for various capabilities a company needs to have. Fengshi has successfully passed all required industry certifications relevant to its customers by independent auditors. At the same time, all of Fengshi's customers have run independent audits of their own to specifically and individually check on the operating standards needed to be able to become a trusted supplier to them.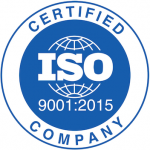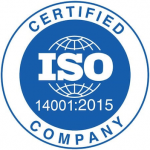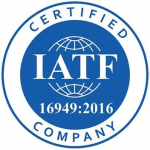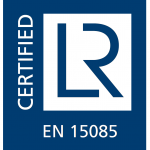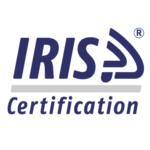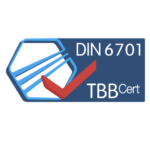 Kaizen methodologies are well known to ensure an ongoing strive for excellence covering all processes of a company. Kaizen at Fengshi works successfully as part of a framework of 3 key pillars:
Making Kaizen a part of the Fengshi Culture, and rewarding KAIZEN behavior. By doing so the motivation to being proactive, to speak up, think about a better way and take on ownership during the implementation of changes is increased. By doing so, every Fengshi employee becomes a KAIZEN opportunity leader. Asking WHY 5x enables the identification of any root cause. Getting to the root cause fast, and being honest about it, is the most critical step to the development of a permanent solution. By using a PDCA approach when testing and implementing a solution, these four steps enable a rapid implementation, testing, and adjustment of a new way of working. It is essential that KAIZEN opportunities deliver a tangible impact that customers, suppliers and internal stakeholders can recognize.
At Fengshi KAIZEN is methodical, fast and impactful!